What is chiropractic?

Chiropractic is a health care profession that focuses on disorders of the musculoskeletal system and the nervous system, and the effects of these disorders on general health.  Chiropractic care is used most often to treat neuromusculoskeletal complaints, including but not limited to back pain, neck pain, pain in the joints of the arms or legs, and headaches.

The majority of people who consult a chiropractor do so for back and leg pain, neck and arm pain and headaches. However, chiropractic can also be helpful for sports injuries affecting other joints.

Chiropractic treatment consists of safe, often gentle, specific adjustments, done by hand, to free joints and other areas of the body that are not moving properly. The treatment does not usually hurt and usually requires a short thrust to a joint. This may bring a feeling of well-being.

This safe, effective treatment is supported by advice on the use of ice, gentle rehabilitative exercise and lifestyle changes.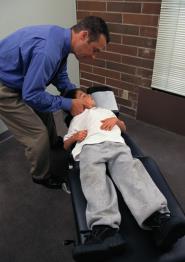 SWEDIN CHIROPRACTIC CLINIC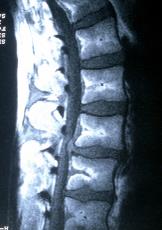 408 Third St.- Ste. #108, Farmington , MN 55024
651-460-6868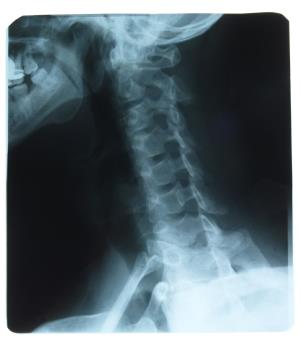 Have you been in an Auto Accident?

You've been in an auto injury! You're in pain! Your life has been changed and it probably wasn't even your fault. We know that even a fender bender can cause pain and hardship. It is affecting your work and play time. Our goal is to help ease your pain, regain your mobility, help you recover, and get back to work as quickly as possible. At Swedin Chiropractic Clinic, located in Farmington, Minnesota, Dr. Brian Swedin will pay special attention to injuries unique to car accidents.

Did you know that most auto accident injuries are not detected for months or even years?

Most auto accident victims are unaware of hidden injuries because the pain is masked by medications. Sadly, most doctors don't even have the training to detect soft tissue injuries, so they prescribe drugs to cover up your symptoms. Insurance companies win because they get released from liability by requesting that victims settle their cases before they even get checked for soft tissue injuries!

Soft Tissue Injury SYMPTOMS include:

Muscle Stiffness

Neck Pain

Numbness and Tingling

Low Back Pain

Fatigue

Spasms

Headaches

Mid-Back Pain

Difficulty Sleeping

Sore and Achy Muscles

Difficulty Concentrating

**Improper healing of soft tissue injuries can cause arthritis and long-term pain.**

Don't settle with your insurance company until your injuries have been thoroughly documented and treated.

AUTO INSURANCE PAYS FOR YOUR TREATMENT.

We look forward to serving you. Please give our office a call to book your FREE CONSULTATION today.