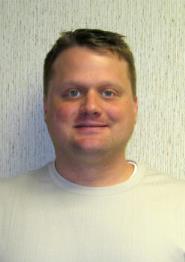 SWEDIN CHIROPRACTIC CLINIC

My educational background:  graduated from Lakeville High School.  I knew I enjoyed science but didn't really know what area I would like to major in.  Finally, I decided on biology with an emphasis in chemistry. 

In the Fall of 1995 I enrolled at the University of Wisconsin River Falls-UWRF.  There, I also worked as a CNA (Certified Nursing Assistant) at a Lutheran nursing home in River Falls.  Initially I was going into physical therapy and after volunteering at Fairview Hospital in Burnsville, I knew that I wanted to do something else.  My academic advsor told me to check out chiropractic.  Luckily (tongue in cheek) I was injured playing broomball in college and went to a chiropractor in River Falls.

After my first adjustment I knew chiropractic was the field I wanted to pursue.  Having the ability to adjust made sense to me, as opposed to just exercising.  Don't get me wrong;  I do believe in stretching/strengthening injuries that are both chronic or acute (new-usually from some kind of trauma) and use rehabilitation exercise in my practice.  I graduated from UWRF and enrolled at Northwestern Health Sciences University in Bloomington, MN.  There I received my doctorate in chiropractic as well as licensing in Cox flexion-distraction.

I have extra training in exercise therapy to promote an increase in strength and stability of the spine, core and hips.  This is a good practice - because it will help the adjustments hold longer and there will be fewer visits for rehabilitating hip and spine injuries.

408 Third St.- Ste. #108, Farmington , MN 55024

651-460-6868

About Cox/Flexion Distraction Decompression Therapy

Cox Flexion-Distraction is a gentle, non-force adjusting procedure that works with the body's natural design to aid it in healing. A special table has been developed for effective use of this technique. The Cox Table, a Flexion -Distraction table, is used to apply the distraction spinal manipulation adjustment. By tractioning the spine and then flexing it can resolve pain from joint and disc problems painlessly. It is a powerfully effective, conservative approach to low back and leg pain, and an alternative to explore before recommending surgery. For patients with non-disc related conditions causing back pain (facet syndrome, spondylolisthesis, sprain/strain, scoliosis, transitional vertebra, sacroiliac subluxation, stenosis), Cox Flexion-Distraction provides all of the above benefits plus the ability to place spinal joints into normal movements to restore spinal motion without pain.

The disc (shown at right) is a soft cartilaginous material that separates the spinal vertebrae. There are Discs starting at the the third cervical (Neck) vertebra all the way down to the lowest Lumbar  vertebrae L 5. The Discs middle is called the nucleus and and outer layer called the annulus.These discs act as shock absorbers and are done growing usually around 19 years of age. They become avascular (does not receive a good blood supply).  One of the reasons that our discs give us so many problems is that they do not heal well without a good blood supply. When we break a bone it heals quickly and actually stronger than before! Our discs are avascular so if a disc is injured it continues to degenerate and does not heal properly. One of the amazing benefits of decompression is that it heightens the disc space, and it is seen to return it to normal size and function.